About Us
Poetic Matrix Press was founded in the high mountain beauty of Yosemite in 1997 and has since grown into a press that is producing full-length books as fine as any that can be seen in any bookstore or library. We started by producing a newsletter of poetry and essays on the poetic experience. Then in 2000 we put out a nationwide call for manuscripts and published four manuscripts in chapbook format. Since 2001 we have published full length perfect bound books, including books by poets in New York, Virginia, Northern, Central and Southern California as well as Ireland, England and Korea.
In 2017 we reached our 20th Anniversary of continuous publishing and produced our 20th Anniversary Author's Anthology, So Many Voices. The Anthology includes pieces from our 60 books and 45 authors: including James Downs; San Francisco Poet Laureate Kim Shuck; Lyn Lifshin; Francisco X. Alarcon; 2010 Nobel Prize in Literature Nominee Korean poet Mun Duc-su; Shadab Hashmi; Leroy Moore; and so many more.
Our Team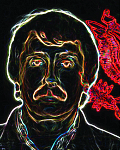 John Peterson
Publisher
John Peterson is Publisher and Editor of Poetic Matrix Press. After publishing his first book Two Faces One Race with Tomas Gayton in 1994 John started work in Yosemite. After meeting James Downs there they started publishing chapbooks and then full-length volumes. His most recent book of poetry is Amtrak Starbucks Jazz on the Streets of Richmond.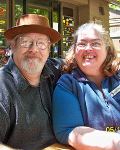 James Downs, Publisher Emeritus and Joyce Downs
Friends of the Press
James (deceased in 2010) and Joyce have been dear friends and confidants of Poetic Matrix Press and this Publisher. James' first full volume, Merge with the River, was published in 2004. Joyce and John have recently published a posthumous volume of James' poetry, Low Temples. Joyce has contributed many photographic works to this website. Joyce currently lives in Sonora, CA.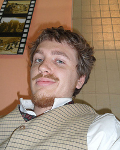 Devon Peterson
Publishing Consultant
Devon Peterson has been a Consultant to this Press and its modes of operation. Devon is a graduate of UC Berkeley with a BA in Near Eastern Studies with an emphasis in Arabic Language and Literature. He is also deeply involved in the cultivation, sale, and promotion of carnivorous plants.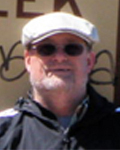 Joe Milosch
Associate
Joe Milosch is a true working-class hero with an MFA in poetry. He has published extensively including Homeplate Was the Heart & Other Stories, Landscape of a Woman and a Hummingbird, and The Lost Pilgrimage Poems. Joe has retired after a long career in highway construction and teaching.
Acknowledgments
Sustainable Forestry LSI
Timber-Product Paper Sourcing Program Lightning Source takes care to select paper that is high quality from sound suppliers primarily from SFI, FSC or PEFC certified mills for the books we manufacture. These programs are defined as:
Forest Stewardship Council™ (FSC®) The FSC® Council is a non-profit organization, promoting the environmentally appropriate, socially beneficial and economically viable management of the world's forests.
Sustainable Forestry Initiative® (SFI®) The Sustainable Forestry Initiative is an independent, internationally recognized non-profit organization responsible for the SFI certification standard, the world's largest single forest certification standard.
Programme for the Endorsement of Forest Certification™ (PEFC™) The PEFC™ Council is an independent, non-profit, non-governmental organization which promotes sustainability-managed forests through independent third-party certification.