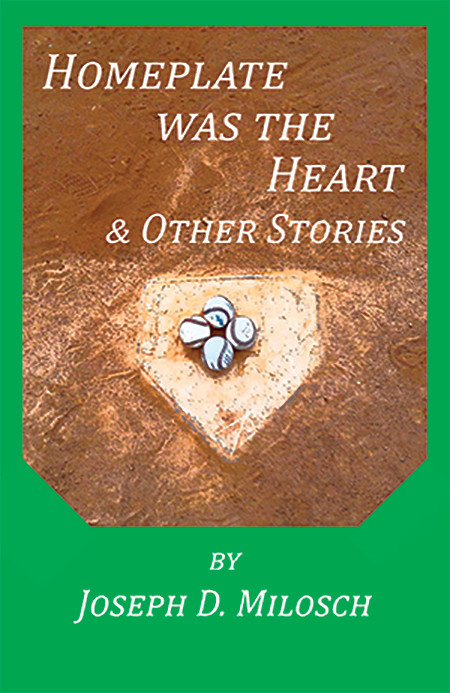 Homeplate Was the Heart & Other Stories
by Joseph D. Milosch
88 pages, $23.50
ISBN: 978-1-7337025-5-3
Description
These stories are like the stitching that holds the cover on a baseball. What happens at home sets up what happens out in the field. In Home Plate Was the Heart, batting practice trains characters for daily life with no off-season. How does the stitching affect the pitch? Will it hold? Even if you don't love the game, but blood binds you to someone who does, this book is for you.
- Brandon Cesmat author of Driven into the Shade, and When Pigs Fall & Other Stories.
Author Biography
Joe Milosch was born in 1947 in Detroit, Michigan and formally educated in the public schools and at San Diego State University. He has multiple nominations for the Pushcart and received the Mira Costa College Excellence in Literature award. He won the Tennessee Middle State University Chapbook Award and the Hackney Literary Award. He was the First Runner-Up for the Steve Kowit Award, a Semi-finalist in the 2018 Pangaea Prize for Poetry, and a finalist in the Tennessee Middle State University Chapbook Award.
His books of poetry are The Lost Pilgrimage Poems and Landscape of a Woman and a Hummingbird.
« Back to Press Titles