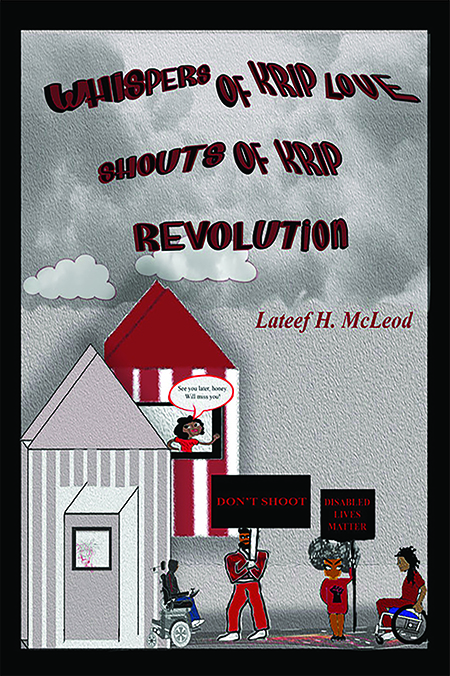 Whispers of Krip Love Shouts of Krip Revolution
Poetry by Lateef H. McLeod
124 pages, $18.00
ISBN: 978-1-7337025-6-0
Description
Lateef McLeod writes some of most daring poetry I have seen. This is poetry that is finely crafted and, oh yes, clearly has something to say. The best poets, to be sure, have something to say, they are artist and philosophers.
Langston Hughes Let America be America Again
O, let America be America again—
The land that never has been yet—
And yet must be—the land where every man is free.
The land that's mine—the poor man's, Indian's, Negro's, ME—
Now Lateef has been added to Langston Hughes' list of "the land where every man is free." He proclaims it all over this book.
- John Peterson, Publisher
Author Biography
Lateef McLeod is building his career as a writer and a scholar. He has earned a BA in English from UC Berkeley and a MFA in Creative Writing from Mills College. He is three years into the Anthropology and Social Change Doctoral program at California Institute for Integral Studies in San Francisco. He published his first poetry book entitled A Declaration Of A Body Of Love in 2010 chronicling his life as a black man with a disability and tackling various topics on family, dating, religion, spirituality, his national heritage and sexuality. He currently is writing a novel tentatively entitled The Third Eye Is Crying.
« Back to Press Titles